Launching our new website
We are pleased to present you our new website, which describes our different activities and all of our contact details (Ex. Address, telephone, Facebook link, etc.) This site is optimized to be acceptable to the widest audience: Internet users using the latest technology and those a little less well equipped. Here are some concrete examples:
A site accessible in the 10 most popular browsers/versions in the European market at the time it is put online
Optimize accessibility for 5 consultation supports: smartphones 480 px, smartphones 768 px, computers, tablets & smart TV's
Ergonomic based on the habits of your users' experiences
Focus on legislative compliance
In recent years, new e-business marketing regulations have been adopted in Belgium and in Europe. The practical application of some of the rules is an interpretation and is constantly evolving. Be aware that when we came out with this website, we made sure to answer as many rules as possible to ensure the security of your data or the compliance with the Code of Economic Law:
The data entered on this site is encrypted in HTTPS to secure your data.
GDPR or RGPD (General Data Protection Regulation). This site implements the European regulation GDPR for the respect of private life
SPF. This site ensures the application of the Code of Economic Law to respect the legislation as well as possible
On each page, you can consult our conditions for website use and protection of personal data. These conditions are available 3 different ways: Below each page, on the contact page, or before clicking on the consent button to send a form. If nothing is changed by the webmaster of the site after posting, you have different rights: right to access, right to rectification, right to limitation of processing, right to erase data ('right to forget), right to the data portability or right to claim. If necessary, our team is available to answer your questions.
A few words about our agency in Digital Marketing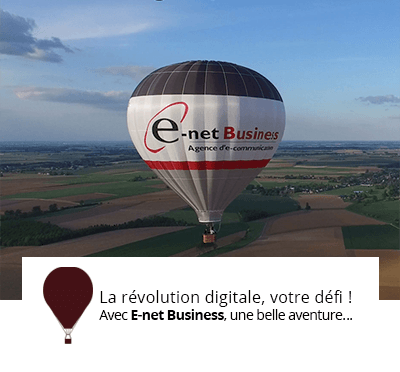 This website was created by the agency in Digital Marketing E-net Business in Namur and in Brussels. The agency helps freelancers, merchants and SMEs. The E-net Business mission is to understand and exploit Digital Marketing to its fullest potential. How? E-net Business is a website creator effective in attracting new clients and adapting to Internet users. E-net Business also offers multiple action services in Digital Marketing (Ex. Natural referencing, advertising campaigns on search engines, social network, marketing automation, etc.). Finally, the agency E-net Business follows-up on each client with coaching in Digital Marketing and web marketing training. At the time of the release of this website, the satisfaction rate exceeds 98 % with the EMAS & ISO 14001 registration. EMAS is the European audit system and environmental management. E-net Business received the grand Prix Wallon of Quality in the category Involvement in Excellence and had already been selected by Trends Gazelles. More information? https://www.e-net-b.be